The secret of our work is this: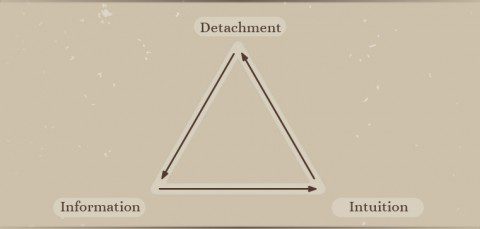 Whose  detachment, intuition and information?  Ours and yours.
Information helps you move.
Intuition helps you know what to do with information.
Detachment helps you accept information and intuition.
RAISING CLARITY guidance helps you take in new information, access your own intuition, and develop loving detachment to allow you to accept information and intuition, and know what to do with them.
To organizations, we offer an array of expertise demonstrated in our

consulting

. To prove our expertise, we've given you a list of clickable documents illustrating workshops we have given in each area of consulting expertise! Our consulting is grounded in 30 years of professional nonprofit fundraising, Board development, and organizing experience for organizations making change in the areas of human rights, civil rights, homelessness, abuse, environmental and species protection, climate change, the arts and historic preservation, as well as physical, emotional and spiritual healing, and diverse, networked coalitions of organizations.
For our published fundraising articles you can download free, click here.

We offer coaching for you as an individual and as a nonprofit leader. We start from where you are. Even though most people start looking for what's wrong "out there" somewhere, the place to start is "in here." We start inside you with your dreams for your money and your work, your health, and self-development. We look at where you may be blocking your dreams, and help you open to them and put the scaffolding under them they need to become real.
We access, research and help you use a huge variety of intuitive guidance and practical information. This combination of information + intuition facilitated by detachment is proven to work by  our Testimonials &  even more references we are happy to supply for every type of work we do.
RAISING CLARITY makes it our concern to understand deeply your concern. As RAISING CLARITY's founder, I've studied over 10 languages as well as linguistics and is bilingual in French, with conversational Spanish, Italian and German. I've studied, lived, and worked in Africa, Asia, Europe and North America. With a PhD in the philosophy of education and ten years of homeschooling my own child, I've published in philosophy, the social and natural sciences, arts, and language arts, including five books translated from French.
I'm also a professional writer, studying and publishing in fundraising, promotion, entrepreneurship, nonprofit development, and human self-development. For more of my writing, click here.