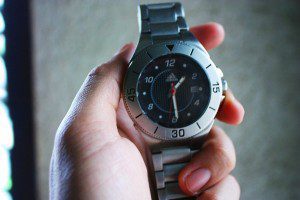 "Appropriocrastinate" means to put something off until its right time. Its right time is something you sense when you have clarity and self-trust.
Do you like it? Use it! Work it, in fact!
"Appropriocrastinate" brings back together some concepts that need reunification:
appropriate procrastination
(re)appropriating time.
Remember that all time is your time and time is wealth.
Appropriocrastination in Five Easy Steps
It's very simple to learn appropriocrastination:
Think about doing a task.
Notice if it feels like time to do it now.
If it does, do it now. If it doesn't, go to step 4.
Schedule it the way you would anything else. If you are nervous you will schedule it too late, learn self-trust by scheduling what I call a "check-in." This is just what it sounds like: a check-in meeting with yourself, briefly, to see if it is time to do the task so you don't get nervous. If it is, do it. If not, schedule either the task or your next check-in about it. You will be amazed if you do and watch over yourself during this process how wonderful it becomes to tack back and forth between your doing and your mind, your different selves coming into concert for effective action.
When its time comes, go to step 2.
Yes, it really works that way. You will not endlessly reschedule. You will learn a lot about yourself if you try this five-step method and pay attention to how you handle it. You quickly learn who's in charge of your time, your mind, and your tasks, and your higher self shows up early in the process to help guide you to doing the right thing at the right time, and NOT doing the right thing when it's NOT time.
You may find it as funny as we do here at RAISING CLARITY to be counseling procrastination. But we tell the truth, and the truth is sometimes we get so clear and self-organized and just, well, on it, that we get way ahead of the game.
And you may know how that feels. Ugh. Yes, we used to be the ones calling you a day early to remind you we'd be calling you the next day;  stockpiling supplies we hadn't used up yet; and forcing ourselves sit down to write before our ideas were ripe just because we had scheduled it at that time.
Right timing requires trust–self-trust, trust in others, and trust in the Universe. But these can be learned and practiced in methods very like this one.
Enjoy!
Etymological note: "Appropriocrastinate" is available for copyright-free use as long as it is used correctly. Its etymology includes procrastinate, with cras- being the root word for "tomorrow," and "appropriate" related to "proper" and "ownership."